The Full Story

The Man Who Planted Trees receives 2012 Award for Sustainable Production at the Edinburgh Fringe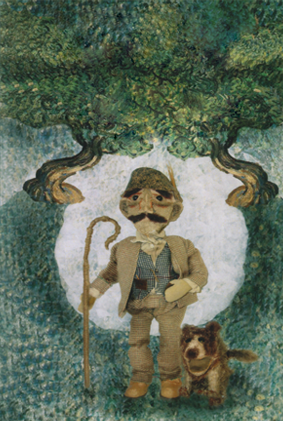 Center for Sustainable Practice in the Arts (CSPA) has awarded the third CSPA Fringe Award for Sustainable Production at the Edinburgh Festival Fringe to The Man Who Planted Trees by the Edinburgh-based Puppet State Theatre.
The play is adapted from the story by Jean Giono, Ailie Cohen, Richard Medrington, Rick Conte and directed by Ailie Cohen.
The award is intended to reward both addressing issues of sustainability in a production and material production practices.
'We recognize that in the Fringe environment, the physical production is often partially determined by the resources and time made available by the venues. What made The Man Who Planted Trees stand out is that it was able to successfully combine these factors into one of the most consistently lauded productions of the festival', commented Ian Garrett, co-founder and Director of the CSPA.
The award is determined by the submission of a questionnaire about how the show was produced, the technical information for the production which show a commitment to design and resource efficiency, as well as audience responses and how well these factors were supported by the themes of the play.
The CSPA Directors, Ian Garrett and Miranda Wright adjudicated the award, along with select CSPA affiliates.
Wright says, 'The purpose of this award is not to recognize the greenest production. Our objective in offering this award is to ask questions of ourselves, as theater artists, about the greater impact of our work on the world around us. The fringe model provides an ideal platform to introduce these ideas and the award due to the expectations and scale of the shows'.
www.sustainablepractice.org
www.puppetstate.com