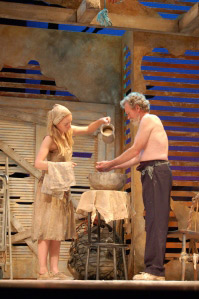 The Last Cuckoo

E-scripts, publishing freely accessible scripts online, is a new method for distribution. The first publication we've come across is by Julie Bokowiec, whose script for The Last Cuckoo is available through the network publication site myebook.com.By her accounts, there have been 15,0000 readers as of September 2011.

The play is listed here on the Directory.
The year is 2050 and the world has changed beyond all recognition.

In a decaying house on the edge of a desert Ethan Page, a down to earth former second-hand car salesman and pub quiz-master, attended by a girl who can't or won't speak, sifts through his personal memory archive in an attempt to make sense of his life and his forty year mission to memorize.
thelastcuckoo.com