The Full Story

Recent productions, including:
My Last Car, As the World Tipped, SEVEN ANGLES, Fissure, The Heretic, Greenland, Earthquakes in London, 3rd Ring Out, PROTOZOA, Grasses of a Thousand Colours, The Contingency Plan, Zameen, Moj of the Antarctic ...
editor's note: These productions are listed also on our searchable Directory, where you can find productions from 1893 to 2012.
---
Glasgow Harvest
NVA
sites across Glasgow
10 September - 8 October 2011

NVA commissioned four artists for this year's Glasgow Harvest to create works inspired by food, place and community. There is one site-specific performance, the other pieces involve the participation of local people, in Harvests South, East, North and West.

There will be free cycle rides from Glasgow Green to each Harvest event, adult and kids bikes, and bikes with child seats. Booking required.

10 September
85A Collective will create site-specific puppet theatre for Harvest South at Urban Roots in Toryglen with performances throughout the day. Fesco the Giant, a reworking of Jack and the Bean Stalk, will use puppets, promenade performance, audience participation and costumes made from edible plants.

17 September
Pidgin Perfect have been working with Kennyhill Allotments for Harvest East. A community dining table will create spaces for preparing food, eating, sitting, playing, planting and storing, with projects continuing throughout the year.

24 September
Harvest North at the Concrete Garden will include textile bunting created by gardeners, community groups and artist Rachel Mimiec, who will also be creating digital-printed tablecloths and textile-wrapped harvest gifts using the Japanese folding technique, Furoshiki.

8 October
Stephen Skrynka will be working with communities to design and build a pizza oven from scratch in Woodlands Community Garden for Harvest West. He will then be cooking pizzas on the day as part of his work, asking people to bring their own toppings or pick things from the garden.

Each Harvest will have live music, communal cooking, foodsharing, workshops and competitions.

See also NVA's project SAGE, Sow and Grow Everywhere.
---
CHALK
RED EARTH
Performance journeys 24 & 25 September at Harting Down, near Chichester
8 & 9 October 2011 at Wolstonbury Hill, near Brighton

CHALK is a six-month exploration of the South Downs by RED EARTH, with experiential walks, site-specific installations and performance journeys.

The performance journeys are in two parts. CHALK begins at Harting Down as RED EARTH leads a voyage deep into the subliminal world of prehistoric myth, and culminates in a final activation within the enigmatic Bronze Age enclosure on Wolstonbury Hill. The landscape becomes the protagonist, animated through performance, song, live sound, fire and pyrotechnics.

Artists include international guests Japanese butoh artist Atsushi Takenouchi and Mongolian Longsong singer Baadma (Badamkhorol Sandandamba). British artists include pyrotechnician/installation artist Mark Anderson and composer/musician Dirk Campbell.

Students from Chichester University, Chichester Festival Youth Theatre, and Brighton City College are involved in the performances. There are two Chalk Choirs, open to the public, one in Brighton, one in Chichester.
---
My Last Car
509 Arts
Warwick Arts Centre
3 - 8 October 2011
Part performance, part installation, My Last Car is a wake and a celebration of the era of the automobile as it comes to a close.
The production is supported by TippingPoint.
www.warwickartscentre.co.uk
www.mylastcar.co.uk
---
Beautiful Thing
Barnaby Stone
a Scratch performance at Battersea Arts Centre (BAC), London
8 - 10 September 2011
An ancient oak beam, hand hewn four centuries ago during a famine, rests in the middle of the room. Its history is known and supposed. But what is its future? It will be decided in these performances. The audience will witness the conception and birth of The Beautiful Thing out of this wooden relic, and see it physically changed.
After 25 years working as a theatre artist and cabinet maker, Barnaby Stone brings these two strands together in his ongoing work, Stuff. Co-produced with BAC it is a Tipping Point Commission supported by the National Trust.
The Scratch performances at BAC allow artists to test ideas and get audience feedback.
www.bac.org.uk
stuffwright.com
---
As the World Tipped
Nigel Jamieson and Wired Aerial Theatre
touring May - September 2011
Wired Aerial Theatre and Nigel Jamieson, director of large-scale events and ceremonies, have joined forces for this TippingPoint / Without Walls co-commission.
A story of ecological crisis, the action takes place at the secretariat of the Copenhagen Climate Change Conference when harassed staff fail to notice as the world around them slides towards disaster. Messages about the devastating effects of climate change are re-emphasised with original film footage and musical score.
Jamieson, writer and director of the production, says:
'A big passion in my life in recent times has been to use theatre to explore one of those issues that confronts all of us, and all of the species and creatures that we share this planet with. That is the issue of climate change, one of the most important challenges the world faces. As the World Tipped confronts it head-on, in a powerful, dramatic way.'
The Guardian features an audio slideshow of the production.

The tour dates and venues are:
May 21, Norwich & Norfolk Festival
May 28, Brighton Festival
June 25, Greenwich & Docklands Festival, Greenwich Fair
July 30 & 31, Liverpool, On The Waterfront
August 4, Stockton, International Riverside Festival
August 19 or 20, Castlefield Arena, Manchester
4 September, Kendal, Mintfest
www.astheworldtipped.com
www.wiredaerialtheatre.com
---
'We're Gonna Make You Whole'
Immortalis Vox Productions
Acquire Arts Centre
155 Battersea Park Road, London SW8 4BU
10 - 31 August 2011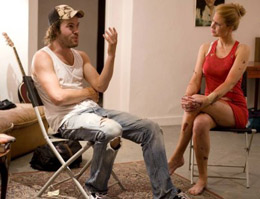 Curtis (Lennard Sillevis) and Rochelle (Kara Peters)

'We're Gonna Make You Whole' explores how Gulf of Mexico residents are surviving the Deepwater Horizon disaster. Based on first-hand testimony, and inspired by more than 100 interviews and extensive field research, this multi-disciplinary production includes dance, soul and gospel music and film.

Monologues from an actress and a documentary maker are interspersed with scenes between a husband and wife, Curtis and Rochelle, whose lives are corroding, like the coastline.

Written and directed by Yasmine Van Wilt, the play challenges bio-political power of the corporation. The text is published by Oberon Books.

Upstairs at Acquire Arts is an exhibition of paintings by Louisiana residents affected by the spillage. The exhibition, Facing the Gulf, is also online.

immortalisvoxproductions.com
www.acquirearts.org
---
Charter Of The Forest
Chambers Farm Wood, Hoop Lane
Apley, Nr Wragby, Lincolnshire, LN8 5JR
6 & 7 August 2011
Situated amongst Lincolnshire's historic woodlands, Charter of the Forest brings together six artists of which four have been commissioned to develop new work that draws upon the historic Charter of the Forest document, presented alongside existing video works which point towards key issues raised through the project. The weekend will include performances, guides, talks and artworks.
Often known as the 'Charter of the Common Man', the Charter of the Forest provided new rights for ordinary people, permitting hunting, foraging and the free use of forestland. New artworks will explore the social, historical and natural impact of the charter document, whist also investigating our public use of woodlands today.
The artists are: Tereza Buskova, Richard DeDomenici, Townley & Bradby, Via Vaudeville!, Boyd Webb and Carey Young.
---
A Funeral for Lost Species
Feral Theatre
Green Man Festival, Einstein's Garden
19 - 21 August 2011

Feral Theatre presents this tragicomic, site-specific promenade performance - part theatre, part ritual - at the Green Man Festival. It was first performed as part of the Brighton Festival in May.

The performance features visual arts, live music and puppetry in the staging of the funerals of 'Endlings', the last of an extinct species. Audiences will hear extinction stories, glimpse those implicated in each loss, and will explore the mysterious 'Graveyard for Lost Species', from its shrines to its unsettling dark spaces.

At the Green Man Festival, participants will create a shrine for an extinct species from recycled and discarded materials from the festival site for a procession in the festival parade on the Sunday.

The project is a TippingPoint commission and explores the loss of species, places and cultures resulting from human interventions, including the threat to biodiversity from climate change.
---
SEVEN ANGELS
The Opera Group, Birmingham Contemporary Music Group, ROH2 and Tramway
touring from 17 June 2011
Seven angels have fallen through space and time for so long, they have forgotten why. Coming to rest on a desert landscape, they imagine the creation of a legendary garden that once flourished there and its destruction from greed and neglect.
Inspired by John Milton's Paradise Lost, SEVEN ANGELS interprets Milton's themes for a modern audience facing up to the urgent challenges of a changing climate and ever-depleting resources.
SEVEN ANGELS is the first opera from the composer Luke Bedford, with words by Glyn Maxwell, and is a co-production between The Opera Group and Birmingham Contemporary Music Group, with ROH2 and Tramway.
Featuring seven singers and a live chamber orchestra, Bedford's music is dark but lyrical and integrates solo voices and choral textures. The opera's post-apocalyptic landscape is realised by Japanese visual artist Tadasu Takamine.
The world premiere will be at CBSO Centre Birmingham, 17 and 18 June.
---
Harmonic Fields
The National Centre of Creation, Marseilles & Lakes Alive, Cumbria
Birkrigg Common, near Ulverston, Cumbria
3 - 5 June 2011
Harmonic Fields is a three-day installation of 500 Aeolian, or wind powered, instruments which will create a musical soundscape. The music that the instruments create will depend entirely upon the strength and direction of the wind.
A shuttle bus will leave throughout the three days for the 20 minute journey to Birkrigg from Lanternhouse in Ulverston.
On 4 June, Pierre Sauvageot, Director of Lieux Publics, The National Centre of Creation in Marseilles will be giving a talk about the project at Lanternhouse.
---
The Kingsnorth Six
by Julia Hollander
BBC Radio 4
24 May 2011 at 2:15 pm
The Kingsnorth Six is a docu-drama about the Greenpeace activists who broke into the Kingsnorth Power station in October 2007, climbed the chimney and painted on it the slogan 'Gordon bin it', in a protest against government proposals to build new coal-fired power stations.
A year later, they were taken to court for criminal damages. In a ground-breaking decision, the activists were acquitted on the grounds that the damage they had caused to the station was minimal in contrast with the damage they had prevented to property around the world caused by climate change, to which coal-fired power stations like Kingsnorth are contributing.
The play intercuts the climb of the chimney with the court case, and is dramatised using court transcripts.
---
Fissure
The Yorkshire Dales
20 - 22 May 2011

Louise Ann Wilson's site-specific work Fissure is a durational performance event, a participatory pilgrimage through the landscape of the Yorkshire Dales over three days, two nights and a 16 kilometre walk.

Wilson is collaborating with the composer Jocelyn Pook, poet Elizabeth Burns, choreographer Nigel Stewart, along with neuroscientists, geologists, dancers, choirs and cavers.

Neuroscientists often use the same language as geologists when talking about brain disorders, of 'caverns' of 'fluid pathways' and 'fields'. Fissure is Wilson's reponse to the death ten years ago of her younger sister from a brain tumour, and takes its title both from the landscape, with its deep crevice-like scars, and from this experience.

The performance creates a new 'myth' about life, death, grief, resilience and renewal.

Read Lynn Gardner in the Guardian previewing Fissure.

photo: Simon Webb
---
The Lightswitch Project
BBC Radio 4
19 April 2011, 11:00 am
A 2009 TippingPoint commission, The Lightswitch Project follows actor Toby Jones as he finds out what happens when a light switch is turned on.
Jones meets various experts to explain the evolution of the eye, the workings of the national grid and the fact that people don't really know what electricity is. His journey also uncovers the carboniferous tree that made the lump of coal that burnt to make the light bulb glow.
www.bbc.co.uk
www.tippingpoint.org.uk
---
And the Rain Falls Down
Fevered Sleep
touring 16 February - 16 April 2011
Imagine a world where every drop of water has a life of its own…
A world where rainbows form from umbrellas, where fountains spout from plugholes, and where eventually the rain really does fall down.
Created especially for 3 and 4 year olds, And the Rain Falls Down is a celebration of the watery things in the world.
The production tours Nottingham, London, Birmingham, Bristol and Liverpool.
www.feveredsleep.co.uk
www.fueltheatre.com
---
Greenland
Lyttleton Theatre, Royal National Theatre, London
previews from 25 January
1 February - 2 April 2011
Greenland, a new play about uncertainty, confusion and the future of everything, by Moira Buffini, Matt Charman, Penelope Skinner and Jack Thorne, will open in the Lyttelton Theatre on 1 February.
Greenland combines the factual and the theatrical as several separate but connected narratives collide to form a provocative response to the most urgent questions of our time.
Seeking to understand a subject of great complexity, the National Theatre has asked four playwrights in British theatre to collaborate on a new piece of documentary theatre. The team has spent six months interviewing key individuals from the worlds of science, politics, business and philosophy in an effort to understand our changing relationship with the planet.
NT associate directors Bijan Sheibani and Ben Power are the director and dramaturg respectively; the production will be designed by Bunny Christie, with lighting by Jon Clark, video design by Finn Ross, sound and music by Dan Jones, and movement by Aline David. The cast includes Michael Gould, Isabella Laughland, Amanda Lawrence, Tunji Lucas, Lyndsey Marshal, Peter McDonald and Rhys Rusbatch.
Greenland previews from 25 January, press night 1 February, booking until 2 April, further dates to be announced.
---
The Heretic
Jerwood Theatre Downstairs, Royal Court Theatre, London
previews from 4 February
10 February - 19 March 2011
Richard Bean's new black comedy dares to question whether the science is settled.
The study of climate science is the cool degree at the university where Dr Diane Cassell is a lead academic in Earth Sciences. At odds with the orthodoxy over man-made climate change, she finds herself increasingly vilified and is forced to ask if the issue is political as well as personal. Could the belief in anthropogenic global warming be the most attractive religion of the 21st century?

"I'm a scientist. I don't 'believe' in anything."
The Heretic is directed by Jeremy Herrin, Deputy Artistic Director of the Royal Court.
---
Water
Filter and Lyric Theatre Hammersmith, in association with Warwick Arts Centre
Salisbury Playhouse, Salisbury: 20 - 29 January 2011
Tricycle Theatre, London: 1 February - 5 March 2011
Filter Theatre's Water is being revived for the Salisbury Playhouse and the Tricycle Theatre.
'Imagine you looked out of the window one morning and saw jellyfish. No birds fluttering, just a sky full of gelatinous animals. Every now and then a shark or tuna glides noiselessly past. And everywhere…water.

With the strange beauty of a dream Water cuts between powerful individual stories, exploring the human desire to push to the limits in an increasingly unstable world of climate change.

In Canada two half brothers clash over the legacy of their dead father. Meanwhile a young female special advisor tries to push through a deal at a political summit, whilst in Mexico a young Englishman prepares to dive the deepest freshwater cave in the world.'
See Filter's page here on the Directory.
---
Flesh and Blood & Fish and Fowl
Geoff Sobelle and Charlotte Ford
London Mime Festival
19 - 29 January 2011
Urban civilisation is on the brink of destruction, but in the office, there is time to shuffle post-it notes and count the paper clips. Convenience food firm middle-manager Jerry pops out of a wheelie bin, dressed for a day at the office with colleague Rhoda, and more pointless routine.
But as tropical plants burst out of filing cabinets and wild animals take over the work place, what starts as a parody of office politics and consumerism becomes a dark ecological satire. Humankind has lost the plot and the food chain is about to change.
Winner of a Fringe First Award at the 2010 Edinburgh Fringe Festival, this show has its roots in generations of silent comedians from Jacques Tati to Mr Bean.
The Ecologist interviews Sobelle and Ford.
Photo: Jacques-Jean Tiziou.
---
The Weather Factory
Fevered Sleep and National Theatre Wales
Penygroes, Wales
7 - 24 December 2010
Created entirely on location in Penygroes, near Caernarfon, The Weather Factory invites a year's worth of weather into one three-storey domestic house, celebrating the natural geography that makes Snowdonia the engine room of the Welsh climate.
Also, David Harradine, creative director of Fevered Sleep, is currently artist in residence at Brighton University, working with Media Studies academic Julie Doyle on Here Today – Moving Images of Climate Change, exploring how a creative dialogue between art and media studies can lead to new visualisations of climate change. Their conversation is blogged here.
www.feveredsleep.co.uk
www.nationaltheatrewales.org
---
Green Stage Theatre playreadings
Branching Out Festival, Rosemary Branch Pub, London
28 November 2010
Green Stage Theatre presented the first public reading of three new eco-plays at the Branching Out Festival.
The plays were:
Good Fix by Meghan Moe Beitiks
'A radical do-gooder art collective's converted warehouse: a world of miso soup, grant applications, drunken hysteria and toxic sludge. A play about the high we get from 'right' actions, the difficulty of pursuing lasting solutions, and the danger of defining 'good' too narrowly'.
Cogent Park by Ian Lane
'There is C. There is P. Together they make CHP. P does the pacing. H hitches a ride. P makes things happen. H makes things the happenings more bearable. An absurdist physical theatre piece about the relationship between heat and power, and the benefits of cogeneration'.
Hollow Glass by Lara Stavrinou
'"The plundering of the human spirit by the market place is paralleled by the plundering of the earth by capital"—Bookchin, Murray, Post Scarcity Anarchism. Witness the dysfunctional social arrangements of six twenty-somethings as they struggle to accustom themselves to life in the city. Activism, vintage shoes and microwave brownies provide instant gratification, but in the midst of rising crime and distrust, can they find the space and time to relate to one another?'
For more information, contact Lisa Woynarski, Rosie Leech or Peter Brooks at greenstageuk at gmail.com
Green Stage devise original work inspired by environmental debates and green spaces. Their first play, Unplugged, performed at Spitalfields City Farm and Camden Green Fair, imagined how London would respond to a week-long power cut. Forest Trails & Urban Tales was performed in the King Henry's Walk community garden.
---
Ugly
Red Ladder Theatre Company
touring: 27 September - 12 November 2010
In a world ever more focussed upon global warming, climate change and the increased scarcity of resources, Red Ladder Theatre Company presents UGLY, a dark comedy by Emma Adams, set in a future where food and water are dangerously scarce, climate change has reached the point of no return and a malevolent new world order has begun to exist.
UGLY tells the story of Ben and Woody, two 'special' people who find themselves trapped in the Ghetto-Zone, a segregated place for those labelled 'Not Special.'
Ambushed by Mrs. Mason, a disgraced home economics teacher who now works as a 'food memories prostitute,' and who has an illegal immigrant hidden in her cupboard, they must all learn to reconcile the past with the present if they have any hope at all of escape.
For more information contact Stefanie Gascoigne.
---
The Last Cuckoo
Lawrence Batley Theatre, Huddersfield
21 - 23 October 2010
The year is 2050 and the world has changed beyond all recognition. In a decaying house on the edge of a desert, Ethan Page, a down to earth former second-hand car salesman and pub quiz-master, attended by a girl who can't or won't speak, sifts through his personal memory archive in an attempt to make sense of his life and his forty year mission to memorise '…stuff that might be important…significant…of use to someone.'
This new play is written by Julie Amanda Bokowiec and directed by David Tucker.
thelastcuckoo.com
www.thelbt.com
See also the Writing for Change Project here.
---
PROTOZOA
Jellyfish Theatre, London
23 September - 9 October 2010
Kay Adshead's play, PROTOZOA, is the second of the new plays commissioned for the Jellyfish Theatre, a temporary theatre space built of reclaimed materials.
In a world fractured by near-disaster the government asserts a new oppressive police state based on segregation and control. Cordelia, a successful property developer, and Sheann, a single mother, are poles apart, but now they form an unlikely alliance. Surviving in the debris, one tries to rebuild her former life, the other searches for her missing daughter. Can they find enough strength to build an alternative society and does the mysterious and secretive colony of river women on the other bank hold the key?
Jellyfish Theatre
11 - 25 Union Street
London SE1 1LB
---
The Apple Tree Orchestra
Trelissick Gardens, Cornwall - Apple Weekend
2 - 3 October 2010

Described as 'a musical collaboration of trees', Apple Tree Orchestra is a composition written by apple trees, performed by a string quartet.

It is the result of a collaboration between humans and trees. By trying to translate their movements and cycles into images and sounds. Each tree can generate notes based on where and when their apples fall.

Where the falling apples land in relation to the tree is measured in millimetres and converted into a frequency (Hz). This frequency is then rounded up or down to the nearest half note. For example an apple landing 260mm from the base of the tree would be middle C. The day, size of apple and weather conditions is also recorded and this data is added to the score. The score covers four months from July to the end of October. Each bar of the music represents a day and the other information helps the musicians interpret the music.
---
HIGH TIDE live art performances
Liverpool Biennial
18 September - 2 October 2010
Three performance are presented as part of HIGH TIDE's (space between) exhibition at the Liverpool Biennial:
Cry Me A River
Anna Mendelssohn
binarycell, 40 Seel Street, Liverpool
25, 26, 27 September
Cry Me A River deals with the complexity of climate change communication and it's rhetorics. It plays with the monologue format, focussing in on the multiplicity of talking heads, voices and opinions.
Radioscan
Janette Porter
International Gallery, 34 Slater Street, Liverpool
24 September - 1 October
Radioscan is an interactive installation performance that invites you to be personally scanned for radioactivity from a Geiger Counter. The counter is used for detecting ionizing radiation, in the form of beta, gamma and alpha from the gallery visitor. The calibration beats the number of particles bouncing around the person being scanned, exposing or not any elements of radioactivity any one of us may be transporting on our life journey.
Fleet
Elizabeth Willow
city-wide interventions
18 September - 2 October
Upon the small and fleeting rivers of the city, Elizabeth Willow will launch paper boats, small enough to fit in the palm of a hand. These are vessels with a cargo of words.
www.hightideuk.org
www.squatliverpool.com
www.biennial.com
---
Village Walk
Emma Bush
Harbertonford, Devon
24, 25, 26 September 2010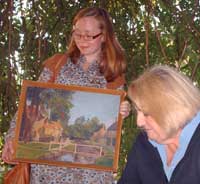 Emma Bush (left) and Pam Briggs

Village Walk is a performance walk directed by Emma Bush based in the village of Harbertonford, Devon. Rooted in everyday life, ordinary people and places and yet somehow extraordinary.

The performers tell their stories and the audience are unsure if they belong to them or not. Village Walk is a fusing of histories; real, imagined, borrowed and stolen, uncovering what is hidden, merging timescapes, and layering events. It is a reflection on passing through, noticing and dwelling in a place.

The core performers on the walk are two senior citizens Pam Briggs and Annie Lynd, residents of the village and three performance makers Emma Bush, Mary Loveday Edwards and Peter Harrison.

Emma Bush co-founded propeller arts collective in 2003. propeller have developed a reputation for investigating place and social ecologies through performances, writing, teaching, walks, workshops and lectures.

Please email Emma Bush for more information.
---
Jack Scout
Sap Dance and Louise Ann Wilson Company
Morecambe Bay
18 - 26 September 2010
Jack Scout is a walking performance in which music, dance, voice and art reveal a hidden part of Morecambe Bay. The audience will be led by a Guide through the heath and shoreline, as the performance evokes the land, sands, skies and sea.
Jack Scout is performed by dancers Natasha Fewings and Nigel Stewart (co-director, choreographer), vocalist Steve Lewis, instrumentalist Matt Robinson, and Louise Ann Wilson (Guide, co-director, scenographer).
---
OIKOS
Jellyfish Theatre, London
26 August – 18 September 2010
Simon Wu's play, Oikos will be the opening production for Jellyfish Theatre, a temporary theatre space built of reclaimed materials.
Salil, a highly-successful businessman, has it all worked out: career, family, river-view des-res in Chiswick and a beautiful mistress. So why is he increasingly haunted by ghosts from the Old Country? When the Thames bursts its banks and his family scramble to keep their heads above water, the very foundations of his perfect life are threatened and Salil is forced to look to both his future and his past for redemption.
Oikos was developed at the National Theatre Studio.

Jellyfish Theatre
11 - 25 Union Street
London SE1 1LB

www.oikosproject.com/the-jellyfish-theatre
---
Great Glen Artists Airshow
HICA, Dalcrombie, Loch Ruthven, Inverness-shire, Scotland
UK 18 & 19 September 2010
The third Arts Catalyst Artists Airshow is a 2-day event taking place in rural Inverness-shire. This event is being created in partnership with the Highland Institute of Contemporary Art (HICA) and Outlandia, an artists' treehouse project in Glen Nevis.
The Great Glen Artists Airshow focuses on an abstract meaning of air: the notion of air as information, matter and space. Taking inspiration from its location, it features a series of new commissioned artists' projects unfolding across the landscape of Loch Ruthven, an evening talks programme, and a bus tour along the spectacular Great Glen.
Artists participating include: Esther Polak, Camila Sposati, Adam Dant, London Fieldworks, Alec Findlay, and Suzanne Norregard Neilson.
---
The Changelings
Cannon Hill Park, Birmingham
28 & 29 August 2010
Birmingham-based art group a.a.s are offering a series of explorations in Cannon Hill Park, to discover more about the traces and dens of the animals and creatures that inhabit there.
'We have been hearing more and more reports about odd creatures roaming the urban parks and wooded areas of the city. Some say they have seen rabbits chasing foxes through the bushes, only to find human footprints when they reach the spot. There have also been stories of people taking short cuts and being taunted by women with ears like a cat or guided to safety by giant rodents. Whatever the explanation, these creatures are known locally as The Changelings.'
Participants will be shown the concealed routes and hidden dens, and test some of the techniques for making contact with The Changelings.

aasgroup.net
booking: www.macarts.co.uk
---
A Little Patch of Ground
Encounter and the Point
Doncaster
May - July 2010
Encounters and Darts at The Point in Doncaster are bringing together an intergenerational group of residents to create a performance that explores, unearths and tells stories of the relationships people have with each other, with where they live and with the wider natural world around them.
Ruth Ben-Tovim and environmental artist Anne-Marie Culhane will be working weekly with participants from across Donaster for 12 weeks, using photography and film, writing and drama, collecting, cooking and planting. A vegetable garden will be grown at The Point and the project will culminate in a multi-media environmentally focused performance involving the participants.
For more information, contact Ruth Ben-Tovim
---
Earthling Lab
Sheffield
Spring 2010
Earthling is a project by Encounters, designed to witness and express what it is like to live at a time of ecological and cultural crisis and opportunity.
For Earthling Lab, Ruth Nutter, Anne-Marie Culhane, Ruth Ben-Tovim, Lucy Neal and other artists will create an interactive participatory artwork that acts as a vessel of personal feelings and possibilities from people who engage with climate change through their work or the way they live. They are interviewing artists, scientists, entrepreneurs, educators, activists, politicians, ecologists and community members whose insights will shape the initial content of the artwork.
Starting in Sheffield, Earthling will travel around the UK to sites where the conversation about climate and cultural change is taking place, to conferences, arts venues, high street disused shops and community centres.
For more information email Ruth Nutter
---
3rd Ring Out: Rehearsing the Future
Metis Arts
Newcastle, Norwich, Ipswich, Cambridge, London
May - July 2010
The temperature is rising, the Earth is changing and your city is threatened. Imagining a world in which nature takes revenge on industrial humanity, 3rd Ring Out takes the audience forward in time to an emergency planning rehearsal.
Metis uses live performance, video simulation and interactive computer systems to produce work which responds to contemporary concerns. See post on ashdenizen blogspot here
3rd Ring Out is a TippingPoint Commission.
Remaining tour dates are:
Cambridge: 17 - 20 June
London, Greenwich Festival: 24 June - 4 July
photo: Simon Daw
---
The Comedy of Change
Rambert Dance Company
2010
Rambert Dance Company's latest piece, The Comedy of Change, is a collaborative dance work created with scientists honouring the bicentennial of Charles Darwin's birth and celebrating the 150th anniversary of The Origin of Species.
At each venue throughout the tour is the opportunity to hear a scientist talk about the science behind the production.
There is an additional event at the University of Sheffield on 13 April, at which Professor Nicky Clayton will discuss her work on the evolution and development of cognition in animals and humans and her collaboration with the production. She will discuss how scientific ideas can inspire the movement, energy and musicality of dance. The talk is part of the Arts-Science Encounters programme.
Darwin's theories of natural and sexual selection and the nature of change provided inspiration for the work. The Comedy of Change, choreographed by artistic director Mark Baldwin, is inspired by scientific principles but does not set out to explain or literally represent these ideas.
---
Pip's Wildlife Garden
Nutmeg Puppet Company
touring from January 2010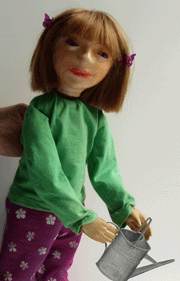 Nutmeg Puppet Theatre:
Pip's Wildlife Garden

Nutmeg Puppet Company and Eastfeast are linking up to launch Pip's Wildlife Garden, a show with puppets, storytelling, songs, original music, and a hands-on gardening workshop.
Pip's wildlife garden is a wild, glorious, overgrown jungle at the bottom of her garden. But Grandad is clearing the brambles, digging the earth, and planting vegetables. They are bound to clash. How will they ever find a way to share the garden and all get enough to eat?
The production and workshop are an unusal and effective way for children to learn where food comes from, food for humans and wildlife.

The tour begins in January 2010, with playgroups, nurseries and schools from rural and deprived parts of the Suffolk Coast and Heaths, the Broads, Ipswich and Dedham Vale, able to book at a nominal rate.

Contact Linda Delane at info@nutmegpuppet.co.uk
www.nutmegpuppet.co.uk
See also Nutmeg Puppet Company's page here on the Directory, and Meg Amsden's feature on Nutmeg here.
---
Ditch
by Beth Steel
High Tide Festival, Halesworth
29 April - 3 May 2010
Developed and produced as a world premier for the High Tide Festival, Ditch takes place in the near future as much of the country is underwater and the government has been reduced to a group of fascist strongmen.
In a rural outpost of the state, men and woman struggle to build a community, and to retain a semblance of civility in the face of the encroaching wilderness.
'I've listened to all the stories of my generation, then watched 'em get sick or fade away. And it wasn't this world that killed 'em. It was the other… the memory of it'.
Ditch is a clear-eyed look at how we might behave when the conveniences of our civilisation are taken away, and a frightening vision of a future that could be ours.
---
Deep Time Cabaret
Horse + Bamboo Theatre
touring 2009 - 2010

Deep Time Cabaret is an irreverant and complex view of how humans have used and depleted the Earth's resources.

The show, devised and directed by Bob Frith, utilises myth and absurdism. It mixes humour and dream-like imagery to create a sense of the vast time-scales involved in the creation of the landscape. In the form of a cabaret, the show links short scenes and vignettes with songs and puppetry.

The source for Deep Time Cabaret is the short film Hineingrabe, clip on YouTube, by the artist Tracey Holland, which looks at the Rossendale hills and quarries and their association with myth and folk-lore.

The film was created for an exhibition of Holland's work at Horse and Bamboo in 2008, inspired by the landscape and geological heritage of the Rossendale landscape.

Photos: Ian Tilton

www.horseandbamboo.org
See Horse + Bamboo Theatre's page here on the Directory.
---
Origin of the Species
by Bryony Lavery
Arcola Theatre, London
27 October - 21 November 2009
Arcola Theatre is marking the 150th anniversary of the publication of Charles Darwin's On the Origin of Species with a revival of Bryony Lavery's re-imagining of the theory of evolution, Origin of the Species.
Archaeologist Molly discovers a prehistoric skeleton on a dig in Africa, a skeleton that returns to life as 'Victoria' and takes up residence with Molly in Yorkshire.
Origin of the Species questions the theory of evolution. What if there are things the Victorian scientists didn't know about early man and woman? What if the historians missed the most important parts of the story? What if evolution has been one giant leap backwards for womankind? The page for Origin of the Species on the Directory is here.
www.arcolatheatre.com
---
Vauxhall Pleasure
performance piece by Paul Whitty & Anna Best
and a Symposium
Holywell Music Room, Oxford
7 November 2009
Oxford Contemporary Music present a performance of Vauxhall Pleasure, a chamber ensemble piece and installation of surround sound by composer Paul Whitty and visual artist Anna Best. The piece draws upon past history, present conditions and future plans of that London location whilst exploring the relationship between political protest and entertainment, traffic and pedestrians, pollution, breathing and song.
The performance is accompanied by a symposium of artists, environmentalists, city planners and the general public on the issues of sustainable transport, planning and pollution that Vauxhall Pleasure raises.
www.ocmevents.org
www.ocmevents - symposium website
www.vauxhallpleasure.org.uk
---
M.A.R.I.N.
Mobile residency on the Irish Sea
Cumbria and FACT, Liverpool
4 - 27 September 2009
Founded by artists Tapio Mäkelä and Marko Peljhan, M.A.R.I.N. is a mobile residency programme set on board a catamaran sailboat, redesigned and equipped to be a sustainable environment for transdisciplinary research in arts, sciences and technology.
Starting from ISEA2009 in Belfast, M.A.R.I.N. will travel down the coast of Cumbria to Liverpool. Mapping marine ecology along the Northwest coastline, using sensors and a small field laboratory and combining maritime history, interviews, and public workshops.
In Cumbria M.A.R.I.N. will host workshops with artists from Soundwave in Whitehaven from the 4th - 6th September, then sail on to Barrow-in-Furness to work with a group of young people from Drop Zone at The Dock Museum from 8th - 15th September. All the research and work created during the workshops will be included in an installation in the public space at the FACT gallery in Liverpool during the AND Festival from 23rd - 27th September.
www.facebook.com...
www.andfestival.org.uk
---
The Manchester Hermit
The Manchester Museum
from 26 June for 40 days and 40 nights, 2009

From the isolation of the gothic tower at the Manchester Museum, the Hermit, the artist Ansuman Biswas, will live among the collection of 4 million specimens and objects, and engage the public in provocations about extinction through

An early excerpt from the Hermit's blog, 27 June:
'The idea of extinction will be the main organizing principle for me. By my action I hope to sensitize us to the sorrow of loss. My aim is to engage emotionally with the fact of the massive loss of memes, genes and habitats which we ourselves are precipitating on a planetary scale.

The museum itself is a library of Babel, a seed bank and an ark. It is Gaia's memory. At the apex of this body of knowledge, perched in a tower as a brain is perched on a spine, the hermit might symbolise conscious agency. The hermit dramatises the dialectic between deliberate, mindful knowledge and the hidden, or forgotten unconscious. I will use his presence to focus questions of stewardship, storage, and conservation, of profligacy, amnesia, and extinction'.
John Rylands University Library of Manchester
manchesterhermit.wordpress.com
---
Electric Field
I.O.U
24 - 26 July 2009

Following the death of her goldfish, a couple embark in a quest to transform matter. As they become enmeshed within the mechanics of the universe, they are shadowed by a cluster of ghost-like film technicians, who manipulate their progress. Their day trip to a local beauty spot takes on new dimensions as they attempt to transcend the laws of nature.

Electric Field is the first of a series of works exploring ideas generated in response to I.O.U.'s Artistic Director David Wheeler's time in Antarctica as artist in residence with the British Antarctic Survey. See news / exhibitions for 'Antarctic Travelogue', David Wheeler's exhibition from his Antarctic residency.

These works will culminate in an event to be premiered in Yorkshire in 2012.

The performance is staged in both indoor and outdoor locations, starting from the company's base in Halifax.
---
Walbrook
Amy Sharrocks
Highbury & Islington, London
19 June 2009
A large public walk, Walbrook will re-create one of London's oldest rivers by thronging the pavements with people. Participants are asked to wear blue, and will be loosely tied together by the waist for the duration of the walk.
The Walbrook River has been lost for over 5 centuries. With the help of a dowser, artist Amy Sharrocks has re-mapped the river, and is attempting to reclaim this great body of water in collaboration with a crowd of Londoners, and prompt a different understanding of our landscape.
Walbrook will take place as part of Artsadmin's Two Degrees: Art, Activism and the Global Climate Emergency Festival
---
Grasses of a Thousand Colours
by Wallace Shawn
Royal Court, London
12 May - 27 June 2009

"Man has two basic needs - the need for food and the need for sex."

Shawn's play is set in the near future, when there have been revolutions in processed food production and sexual explicitness. These developments allow Shawn to depict the two needs in a garish new light and to dramatise the most basic way in which our appetites are indistinguishable from animal ones.

Grasses of A Thousand Colours takes as its source The White Cat, a 17th century fairytale by Madame d'Aulnoy, and it moves between a prosperous bourgeois world and a savage dream-like one, in which distinctly taboo things happen between humans and cats.

Grasses of a Thousand Colours had its world premiere at the Royal Court, and is part of the Wallace Shawn season. It is directed by Shawn's long-term collaborator Andre Gregory.

We blog the play and the Shawn season here, on 19 and 20 May.
---
Cloudcuckooland
The Onassis Programme
touring to 21 June 2009

Inspired by Aristophanes' The Birds, Cloudcuckooland tell the story of Swift and McFly. The two are fed up of the dirty, stinking town that they live in. So they decide to found a new city in the sky with the Birds: Cloudcuckooland.

But the birds want revenge on the human race for destroying their habitat. The birds battle to save the planet with strategic bird-pooing.

Cloudcuckooland is a musical comedy satire for family audiences.
Editor's note: The 'greening' of this production sparked a dislogue on the Standing Committeee of University Drama Departments (SCUDD) e-mail list, commented on in our Editor's blog on 1 April and 9 April.
Cloudcuckooland is a production by the Onassis Programme for the Performance of Greek Drama at Oxford University which commissions, develops and produces work by international theatre artists inspired by Greek drama.
---
The Contingency Plan
by Steve Waters
Bush Theatre, London
May - June 2009
See our Editor's blog on 8 and 9 May for comments on Steve Waters and these plays.
The Contingency Plan is a double bill of plays, Resilience and On the Beach, from the frontline of climate change.
Both plays stand alone and are complementary. Together, they present an epic portrait of an England of the near future, in which huge flooding has destroyed Bristol and threatens to sink the east coast.
ON THE BEACH
Will Paxton returns from an Antarctic survey to visit his parents on the Norfolk coast. His father is a retired glaciologist and radical thinker. Will's decision to take a job with a government department enrages his father and brings the family to breaking point.
Will's mother Jenny struggles to keep the peace but a much more immediate threat faces the couple. When the floods come, will they leave their home and the landscape they love for higher ground?
RESILIENCE
A Tory government has just come to power and wants radical answers to the imminent floods. Two new ministers, a true-blue Tory and a member of the Notting Hill set, try to outmanoeuvre and undermine each other.
When Sarika Chatterjee, the chief Civil Servant brings maverick glaciologist Will Paxton into the meeting, he puts an extreme scenario on the table: England, from its coastline to its capital, faces catastrophe.
---
Roots
Kilter Theatre
Bath Organic Group Allotments
Victoria Park, Bath
28 - 31 May and 4 - 7 June 2009
As cheap imported fruit and veg rapidly become a thing of the past, Kilter Theatre invites audiences onto the allotment for Roots, a theatrical journey into the future of food.
The story is of love and vegetables, and explores food-security in a post-oil world. It is performed in the open air, with sets made from found recycled materials.
---
Register
virtual migrants
CUBE Gallery, Manchester
27 May 2009
Register is one of virtual migrants' 'Passeneger' series of performances, and goes from current day refugee struggles through history to a future of uneven climate devastation.
It is a narrative montage combining layers of sampled documentary, live reality, music and interactive video projection with a focus on the DRCongo and Pakistan experience.
Register is an experimental work in a new project exploring climate change, imperialism and displacement which will be premiered at the Arnolfini Gallery, Bristol as a part of 'C-Words' in October and November 2009.
---
Corridor and The Malago Walks
Rebecca Beinart and Pete Harrison
The Malago River, Bristol
2009
In Corridor, a commission for the Architecture Centre Bristol and Groundwork Southwest, Rebecca Beinart has been exploring the river Malago and its tributary, the Pigeonhouse stream. Stretching from the edge of Bristol to the city centre, the Malago is a green corridor that provides a space for wildlife, and a route for pedestrians and cyclists.
Beinart writes, 'The route of the river, although interrupted, provides a transect through the city - a line that passes through very different areas of habitation. I have walked the Malago with various companions: each one offering a different way of seeing the river, and revealing the multiple relationships that surround this stretch of water, and the land that borders it. I have walked with a birdwatcher, a herbalist, historians, a conservationist and campaigner, a representative from the South Bristol Riverscape Project and Bristol City Council.'
Material from her research will inform two public walks with Beinart and Pete Harrison along the Malago, 11 and 18 April.
Work from this project can be seen at the New Growth Exhibition at the Architecture Centre, Bristol, 17 March - 25th May.
malago.wordpress.com
---
River's Up
by Alex Jones
Oxfordshire Touring Theatre Company
2009
In River's Up, Sally and Tom, a middle-aged couple living on the banks of the Severn, are caught up in cataclysmic flooding.
With their house about to be flooded again, Sally and Tom try to escape in their dingy. Before long they're adrift with little more than a bottle of water and a tin of beans.
In this domestic tragicomedy, the question is whether the two will fall apart or pull together.

---
Carrlands
2009

Carrlands, by Mike Pearson, takes the form of three, hour-long sound-works / sound-walks inspired by, and created for, the valley of the River Ancholme in North Lincolnshire. The works can be downloaded as MP3 files for the listener to experience at specific sites in the valley.

The three locations, Snitterby Carrs, Hilbaldstow Carrs, Horkstow Carrs, lie in agricultural lands, and Carrlands aims to enhance public appreciation of that particular landscape by illuminating aspects that do not immediately or easily reveal themselves.

The works weave together spoken text and music and have been developed in collaboration with composer John Hardy.

Recommended walks are included on the project website. The sound-works are available on CD.

www.carrlands.org.uk
mip@aber.ac.uk
---
Amazônia
2008 - 2009

The Young Vic's 2008 Christmas show, Amazônia, celebrated Brazilian popular culture and the legacy of Chico Mendes in theatre, music and dance. Directed by Pedro Cardoso, Brazil's foremost comic actor, and by Paul Heritage (AfroReggae), Amazônia's design was by Gringo Cardia of Cirque du Soleil. The cast included Brazlian and English actors.

Twin boys take refuge in a tree in the rainforest. A spirit casts a spell over all who pass beneath its branches. Years later, a troupe of dancers rehearse in the forest. Confusion erupts as friends and enemies change bodies, transformed by the enchanted tree. The world looks different through another pair of eyes.

The show was a co-production between the Young Vic and People's Palace Projects.

Amazônia has involved two years' collaboration between People's Palace Projects the Young Vic and the League of Quadrilha in Acre, Brazil.

Young Vic Associate Producer Debra Hauer writes:
'Here was our challenge: could we make theatre that would celebrate the beauty and fun of Quadrilha while at the same time honouring the spirit of Chico Mendes and his defence of the people of the rainforest?

We travelled to Acre in the Brazilian state of Rio Branco, birthplace of Chico Mendes and a stronghold of environmental awareness. This community lives on the edge of the forest and has been at the centre of climate change politics for years. Tentatively, we set the League of Quadrilha dancers the challenge of incorporating ideas about Chico and climate change into their Quadrilhas. To our delight, they produced wonderful results: stories of floods, pollution and rubber-tapper weddings emerged.

Six months later and we were back in Rio Branco, this time to participate in the annual Festa competition, the culmination of the League's work for the whole year. For the next four nights we watched as one group after another amazed us with the energy and skill of their dances and brightly coloured, decorated costumes.

Back in London, it was time for our summer community theatre project with local residents from Lambeth and Southwark. We invited three Brazilian theatre artists to direct, design and act in Festa!. A non-professional company of nearly 100 people ranging in age from 14 to 80 spent 3 weeks learning Brazilian performing skills leading to two performances in mid-August.

Our extraordinary year concludes with Amazônia'.
Read all of Debra Hauer's article here. Read Young Vic co-director Joe Hill-Gibbins' diary of his workshops in Brazil here.
Interviews with the creative team are on youTube.
---
Another Kind of Silence
2008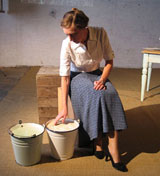 Liz Rothschild (Carson)
in Another Kind of Silence
Editor's note: Another Kind of Silence was originally titled Breaking the Silence. The title has changed as the play has been reworked for the 2008 Edinburgh Festival Fringe.
The words of Rachel Carson form the narrative of Another Kind of Silence, a play written and performed by Liz Rothschild. The play shows to a contemporary audience Carson's personal and professional resilience, as well as her understanding that observation and dialogue are central to scientific enquiry. Read Eleanor Margolies' feature on the play here.
www.rachelcarson.co.uk
www.pan-uk.org
---
Cider with Roadies: Heathen Harvest
September - November 2008

This year's production in Common Players' Cider with Roadies project was Heathen Harvest, a show based on music hall and cabaret taking place around an evening Harvest Supper or community meal. Players will tell stories and sing original songs by writer Jonathan Stokes about Devon apple workers and cider makers. Each community will decide on the meal, and Common Players will entertain around the feast.

Also part of this year's programme is Worm Food, a play by Jonathan Stokes for primary schools. A young girl, Catrina, and her goldfish, Finney, go on a journey of discovery about the seasons, nature and local apple traditions.

www.common-players.org.uk
Also see Common Players page here on the Directory.
---
Long Shore Drift
Dunwich Heath, Suffolk
2008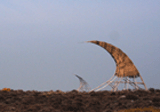 Storm Surge installation

RED EARTH performed a cycle of temporary installations and performative events interpreting the environmental changes taking place on the Dunwich coastal front from May - September 2008.

Long Shore Drift was developed in partnership with the National Trust.

www.redearth.co.uk
See also RED EARTH's page here on the Directory.
---
Feast on the Bridge
2007 and every year as part of the London Mayor's Thames Festival in early September.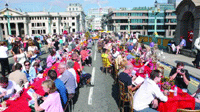 Feast on the Bridge 2007

On Saturday, 13 September 2008, Southwark Bridge was closed to traffic and transformed for a spectacular communal harvest supper that reconnects an urban public with the growing cycle. Feast on the Bridge, was organised by a team of artists led by Clare Patey, and is part of the London Mayor's Thames Festival.

Read Mathew Fort's anticipation of this year's event in the Guardian.

There was feasting, dancing and entertainment from 12pm to 10pm; High Tide and Low Tide food ceremonies, with soup cooked on the bridge from locally grown pumpkins; story-telling, street theatre, harvest activities, music, dancing and a selection of food from farmers and producers. Musicians include the Bohemia Ukulele Band, Bobby Valentino and Los Pistoleros, Circo Abusivo, The Zen Hussies, Carlos and the Bandidos and Cut A Shine.
---
World At One
10 - 14 September 2008
Zeitgeist Theatre in association with the The King's Head Theatre, Islington, London, presented three short plays on global warming.
Jackie Kane's play is set down a mine-shaft. Heather Taylor's is set in a flooded London and Rachel Barnett invents 'BANTS' a hybrid bee/ant colony set to inherit the earth.
These are less than full productions, but more than play readings.
www.kingsheadtheatre.org
www.zeitgeisttheatre.com
---
Zameen (Land)
2008

Kali Theatre presented Zameen (Land) a new play exploring the devastating effects that global agribusiness can have on nature and on human lives.
In the cotton fields of the Punjab a farmer waits anxiously for the harvest, pinning his hopes for prosperity on genetically modified (GM) seeds and pesticides. When disaster occurs and the crops begin to fail, he falls deeper into debt to the local money-lender. Full of frustrated ambition his son turns to drink and dreams of escape while his daughter finds herself torn between staying in poverty on the land she loves or following the man she loves in moving to the West.
In India, and other majority countries over the last decade, agriculture became global business when foreign investors imposed monoculture crops and allowed companies to provide GM seeds. The spiraling costs of GM seeds, chemical fertilizers and pesticides, machinery and diesel forced many farmers to take out heavy loans at high rates of interest. Their inability to pay due to low income, repeated crop failures, water shortages, low market prices and lack of government support have lead to over 25,000 farmers to take their own lives.

Writer, Satinder Kaur Chohan is of Punjabi origin and has worked as a researcher for television documentaries. This is her first dramatic work.

Established in the 1990s, Kali Theatre Company supports new writing by Asian women.

See Wallace Heim's interview with Vandana Shiva on biological and cultural diversity here.
---
Old people, children and animals
June 2008

A co-production between Quarantine, Contact Theatre and Tramway Old people, children and animals is a new performance created with and performed by people over 65, people under 18 and their pets. This is the latest in a series of Quarantine projects exploring the histories of real people and their everyday experiences.

Old people, children and animals was at the Contact in Manchester and the Tramway in Glasgow.

www.qtine.com
www.contact-theatre.org
www.tramway.org
---
Moj of the Antarctic: An African Odyssey
2008, 2007 and 2006

Mojisola Adebayo and the Antarctic Collective returned to the Oval House Theatre (Downstairs) with Moj of the Antarctic: An African Odyssey, a play inspired by the story of Ellen Craft, a 19th century African-American slave woman who escaped to freedom by disguising herself as a white man.

Moj of the Antarctic extends Craft's story into a theatrical fantasy. On arriving in Victorian London, she finds work as a sailor on a whaling ship bound for the Southern Seas. When the ship arrives in Antarctic waters, Moj becomes the first black woman to step foot in Antarctica.

Moj of the Antarctic is also an ecological exploration, highlighting important connections between Antarctica, climate change, famine and the coastal erosion of historical slave sites in Africa.

The production incorporates video, text, dance, music, storytelling, song and original photography created for the piece on location in Antarctica by queer visual artist Del LaGrace Volcano.

The Oval House run launched the production's British Council-sponsored tour of southern Africa in June/July 2008. Moj of the Antarctic was performed at the Oval in 2007 and the Lyric Hammersmith, London in 2006.

See Mojisola Adebayo's page on the British Council website.
Photo: Del LaGrace Volcano.
(May 2008)

Ellen Craft and William Craft's autobiography, Running a Thousand Miles for Freedom, is published by BiblioBazaar Books (2007).
---
Tinderbox
2008


Sheridan Smith (Vanessa)
and Jamie Foreman (Saul)

Sometime in the 21st Century, the changes in climate have left riot-torn England dissolving into the sea. Hadrian's Wall is a 38-mile wide waterway. The Archers Omnibus edition is still playing, but tobacco is a class A drug, and Barking has been flooded to save more salubrious postcodes.

In Tinderbox, a new play by Lucy Kirkwood premiering at the Bush Theatre, London, a Scottish artist, Perchik, swims Hadrian's Channel and seeks refuge in the Bradford butcher's shop of Saul Everard and his wife Vanessa. A bloodthirsty English patriot, Saul keeps the meat supply going by feeding his assistants into a cement mixer. In the style of Joe Orton's black comedies, Kirkwood's satirical farce gives a dystopian view of post-climate change English society.

photo: Tristram Kenton
---
It Is For The Tiger
2008 - 2010

The solo performance talk, It Is For The Tiger by Sue Palmer was presented as part of the Bristol Mayfest, at the Tobacco Factory on 17 May.

This devised performance looks closely at our relations with tigers, the wild, our desire to rescue and 'adopt', our anthropomorphic corporate behaviour, our love. The work changes for every performance, and will continue touring up until the year of the (metal) Tiger in 2010.

See It Is for The Tiger here on the Directory.
---
BRANDED
2008
Produced by The Old Vic, BRANDED begins with the launch of the most sought after shoe on earth. As the world clamors for this season's 'must have' who is prepared to sell their soul for a sole?
This multi-media piece was written by Simon Bent and performed by a company of 50 selected from open auditions. The production incorporated drama, film, music, visuals, dance and physical theatre supplemented by a choir and live percussionists.
BRANDED is part of The Old Vic's project 'Go for Green' which works with schools and young people to encourage them to think about ecology, the environment and consumerism. The production is also part of The Old Vic New Voices programme that supports young and emerging talent and creates large-scale community play projects.
---
Glacier
January - April 2008

Led by artistic director Maresa von Stockert, Tilted Productions presented Glacier, a journey through existential fears and desires inspired by personal reactions to the theme of environmental change.

Glacier is a dance-theatre piece that speaks in metaphorical images about an individual's vulnerability and feelings of disempowerment in a flood of climate change prophecies. Seven dancers perform in a constantly shifting environment, uniquely manipulating and being manipulated by a transformable set, exploring our paradoxical struggles with, for and against nature.

Glacier was co-commissioned by the Southbank Centre and DanceEast and co-produced by the Mercury Theatre Colchester.

www.tilted.org.uk
info@tilted.org.uk
---
Spirit - A Chinese Spring Lantern Festival
2008

The Chinese Year of the Rat starts on 7 February, but traditionally, 15 days after the start of the new year, celebrations end with a lantern festival.

Spirit was an illuminated, evening journey through the glasshouses of the Royal Botanic Garden Edinburgh (RBGE), celebrating lanterns, the Chinese New Year and the long-standing relationship between the RBGE and China. The celebration has been created in partnership with NVA, China Now in Scotland, and the Scottish Government.

NVA, whose productions are listed here on the Directory, is renowned for its spectacles of light and theatre in the Scottish landscape, such as Storr, on the Isle of Skye, and Half Life.

www.rbge.org.uk
www.china-now-inscotland.org.uk
www.nva.org.uk
---
Hot Air
2008

MED Theatre, a community theatre organisation based on Dartmoor, toured Hot Air, an environmental comedy, to Devon venues in March.

Set during an outdoor party on the moor, a heated debate breaks out about the origins of global warming, its likely impact on the local community and the rights and wrongs of various courses of action designed to mitigate it.

Instead of simply witnessing this debate, Hot Air invites audience members to join in. The play was followed by an interactive period of discussion with the characters.
---
The Living Unknown Soldier
2008
Editor's note: The subject matter of this play does not relate to environmental themes, but the production of the play is attempting new ways of making theatre in its use of energy and materials, which is why we include it here.
Working with Arcola Energy, Strawberry Vale Productions presented Simple8 Theatre Company's production of The Living Unknown Soldier, a story of a World War 1 survivor who becomes a symbol for a generation damaged by war.
The project was pioneering the use of a hydrogen fuel cell to power the production. Arcola Energy is working to transform the Arcola Theatre itself into an environmentally sustainable venue for theatre-making.
There will also be a Green Gala night provided by BASH Creations, an eco-entertainment company.
The Living Unknown Soldier is based on Le Soldat Inconnu Vivant by Jean-Yves Le Naour, derived from a true story of a surviving soldier suffering amnesia who becomes the focus for families looking for their missing sons.
Photo is courtesy of Arcola Theatre and is from the collection of the Imperial War Museum.
---
Invisible Bonfires
2007 - 2008

Forkbeard Fantasy tackles climate change with surreal comedy, invention, film and animation in Invisible Bonfires.

On a global tour of climate change conferences, the Brittonioni Brothers explore global warming through such topics as the Evolution of the Carbon Weevil, the FairyAngel Conundrum and the coming of the new Plactic-ene Era. With special guests Mammon and Pan and live music by The Lotus Pedals, Invisible Bonfires is run by horse power and hot air.

The show is based on Forkbeard Fantasy's Royal Shakespeare Company commission 'Rough Magyck' in 2006. Invisible Bonfires - The Exhibition, touring during August 2007, was an interactive environment for gallery spaces and museums.
---
Urban Strawberry Lunch play at Liverpool '08
2008
Urban Strawberry Lunch performed in the show commissioned for the official launch of Liverpool as the 2008 Capital of Culture. They appeared alongside Ringo Starr, Dave Stewart, Echo and The Bunnymen, Shack and others.
USL also played as part of Liverpool The Musical on 12 January at the Liverpool Echo Arena.
USL were among the first groups listed here on the Directory in 2000, and have been writing and making music on musical instruments made from 'junk' since 1987.
www.usl.org.uk
www.liverpool08.com
---
One Nineteen
November - December 2007

Net Curtains Theatre Company presented One Nineteen, a play about climate chaos along Britain's east coast, at the Arcola Theatre, London.

Nineteenth of January: climate chaos brings floods and devastation to Britain's East Coast. Thousands of people clamber onto their roofs to escape the rising water. What appears out of the helicopters are not dinghies but camera lenses.

A mother's desperate search for her children hits the headlines. Will the media sensation help her find her family? Or will it disguise a far more pressing agenda?

One Nineteen shows the ravenous news culture and how we respond to environmental catastrophe.

One Nineteen is written by The Archers writer Tim Stimpson, directed by A.C. Wilson and produced by Claire Farrington.

www.arcolatheatre.com
info@arcolatheatre.com
t: 020 7503 1646
www.netcurtains.org
---
Knowlittle
2007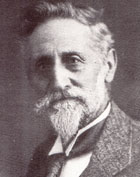 Patterson aged 60

Nutmeg Puppet Company will produce Knowlittle, a puppet show and workshop based on the life of the self-taught Great Yarmouth naturalist, showman and journalist, Arthur Patterson.

The show, for older people, will tour elderly peoples homes, community centres and other rural venues in East Anglia. The production combines Nutmeg's strong sense of place with their interest in works for older people, audiences with little opportunity to see live theatre.

Patterson wrote a nature diary for the Eastern Daily Press for many years under the pen-name of John Knowlittle. Nutmeg's research involves talking to Arthur Patterson's descendants and people who remember him, and investigating to role of amateur scientists in contributing to knowledge about the natural world.

The story will also include the support by partners and others in making it possible to pursue amateur interests, as well as issues of bereavement, surviving your children, passing on your knowledge to the next generation and friendship. The theatre experience will draw on participants' own experiences observing wildlife.

The Norfolk premiere will be 20 October in Great Yarmouth at the Public Library. The Suffolk premiere will be 27 October at the Halesworth Festival, New Cut Arts Centre. The premieres coincide with the 150th anniversary of Arthur Patterson's birth. The tour will follow.

For more on Nutmeg, see their page here on the Directory and www.nutmegpuppet.co.uk
---
The Big Squeeze at Cider with Roadies
2007

Common Player's Cider with Roadies, a touring event involving apple pressing and live performance, has commissioned the writer Jon Stokes to write The Big Squeeze, the first of a trilogy of plays.

Cider with Roadies toured a specially designed apple press, named Pomona, to local communities, inviting people to bring their apples for pressing. The Big Squeeze, a family play, was performed at the end of a day's pressing.

Alongside the press and performance was the Apple Animateur, collecting information about local apple stories, traditions and identifying local varieties of apple. As well, the Apple Educator worked in local primary schools engaging and encouraging children to learn about local apple heritage.

www.ciderwithroadies.org
www.common-players.org.uk
---
Water
2007

Set against the backdrop of catastrophic climate change Water cuts between the stories of two brothers clashing over the legacy of their dead father while another man runs from the impending birth of his child.

Water is created by the theatre company Filter, is directed by the Lyric Hammersmith's artistic director David Farr, and is designed by Andi Watson, Radiohead's live performance designer. The production runs at the Lyric, Hammersmith, London.

Water explores the desire to push oneself to the limits in a world with an increasingly unstable climate.
Imagine you looked out of the window one morning and saw jellyfish. No birds fluttering, just a sky full of gelatinous animals. Every now and then a shark or tuna glides noiselessly past. And everywhere… water.
w: www.lyric.co.uk
w: www.filtertheatre.com
---
White Open Spaces
2007

Pentabus Theatre's White Open Spaces, nine, single-person plays exploring race in the countryside, toured village halls.

The plays were written by nine writers invited by Pentabus to respond to the question by Trevor Phillips', former Chair of the Commission for Racial Equality, whether there is a 'passive apartheid' in the countryside. Each play is different in terms of theatrical language, narrative, plot and characters.

White Open Spaces was also featured on Radio 4's Woman's Hour in February 2007.

See Pentabus Theatre's page here on the Directory, and www.pentabus-theatre.co.uk
---
It Is For The Tiger
2007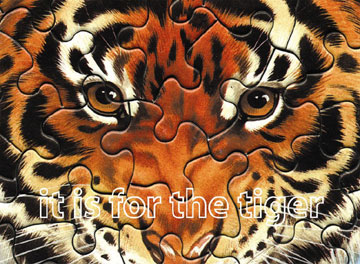 Sue Palmer's performance of It Is for The Tiger looks at our relations with tigers, the wild, our desire to rescue and 'adopt' animals, and the anthropomorphising of corporate behaviour. The performance was at Dartington College of Arts, Devon, 18 October.

For more information on the performance:
w: www.biggerhouse.co.uk
w: www.dartington.org
It Is For The Tiger is listed here on the Directory.
Sue Palmer also writes about LIFT's Eat London event here on Features.
---
ENCLOSURE
2007

On 23 September, the Autumn Equinox, RED EARTH created ENCLOSURE, a journey across Hambledon Hill, the chalk massif rising above the Dorset landscape. The performance involved installation, sound, fire and ritual.

Beneath the well-preserved Iron Age earthworks lie the vast remains of the largest neolithic enclosure in Europe, established over five thousand years ago. ENCLOSURE opened a corridor between our ancestors and ourselves, reawakening Hambledon Hill as a space for meeting, celebration and ritual.

Created in collaboration with local musicians, performers and volunteers working with artists including Japanese butoh performer Atsushi Takenouchi, and musician Ansuman Biswas, ENCLOSURE was informed by recent archaeological insights into neolithic ceremony and ritual and by the excavations of Hambledon Hill by R. J. Mercer.

www.redearth.co.uk
contact@redearth.co.uk
t: 01273 - 232 416
See also RED EARTH's page here on the Directory.
---